CNC Milling Aluminum Parts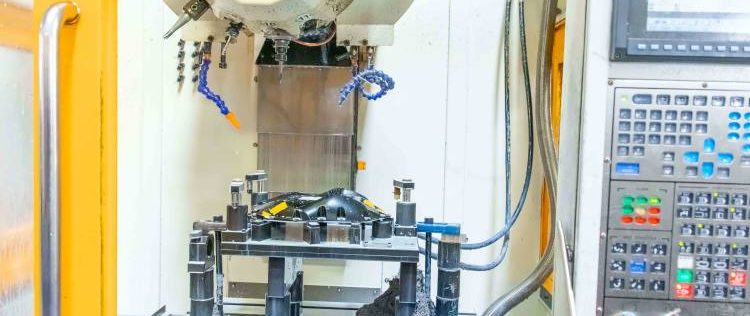 Aluminum is a material mainly used for CNC machining, for various features lightweight, soft, easy to handle, maneuverable, and durable. It is also non-ferrous and non-flammable. Since the material density is about 2.68, it is in the best position when it reaches this standard, and its melting point is about 640 degrees, which can be controlled. In the automotive, aerospace, military, and other machining industries, aluminum is superior to steel. In recent years, the rapid development of science and technology and the growing requirements of the industrial economy have led to more and more industries using aluminum and aluminum alloy parts, especially automobile suppliers. They directly use aluminum alloy instead of steel to get more benefits. We will delve into the advantages of CNC milling aluminum parts.
JTR's CNC Milling Aluminum Capability
Processes
Lead Time
Tolerance
Price
Applications
Alloys
Finishing Options
CNC Milling

As fast as 3 days
With drawing: as low as +/- 0.005 mm
No draw: ISO 2768 medium
Fees are determined by product
Lightweight and economical for prototyping to production
6061, 7075, 7050, 2024, 5052, 6063, MIC6
Alodine, Anodizing Types II, III, III + PTFE, ENP, Media Blasting, Nickel Plating, Powder Coating, Tumble Polishing.
CNC Milling Materials for Aluminum Parts
Aluminum 6061
The standard alloy used for our machining services is Aluminum 6061, a versatile and easy-to-machine metal. It is corrosion-resistant, non-magnetic, and heat treatable.
| | | | | |
| --- | --- | --- | --- | --- |
| Tensile Strength, Yield (MPa) | Young's Modulus (E) | Density (ρ) | Specific Heat Capacity (c) | Elongation (ε) at break |
| 124–290 MPa (18.0–42.1 ksi) | 68 GPa (9,900 ksi) | 2.70 g/cm3 | 897 J/(kg·K) | 12–25% |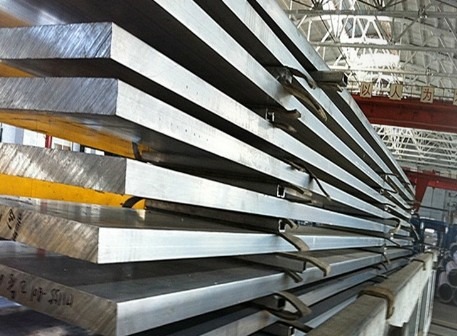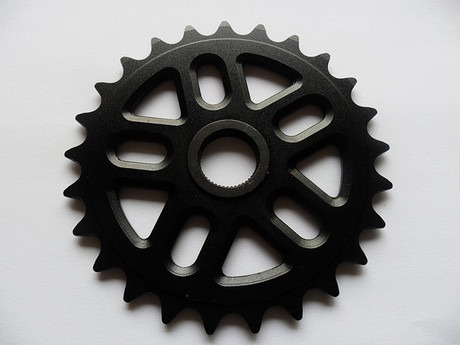 Aluminum 7075
7075 aluminum is often a hard, high-strength alternative to 6061 aluminum. It is often used for parts in high-stress applications, and 7075 aluminum is also corrosion-resistant, non-magnetic, and heat-treatable.
| | | | | |
| --- | --- | --- | --- | --- |
| Density (ρ) | Young's modulus (E) | Tensile Strength (σt) | Elongation (ε) at break | Maximum Yield Strength |
| 2.81 g/cc (0.102 lb/cu in) | 71.7 GPa (10,400 ksi) | 572 MPa (83.0 ksi) | 11% | 280 MPa (41 ksi) |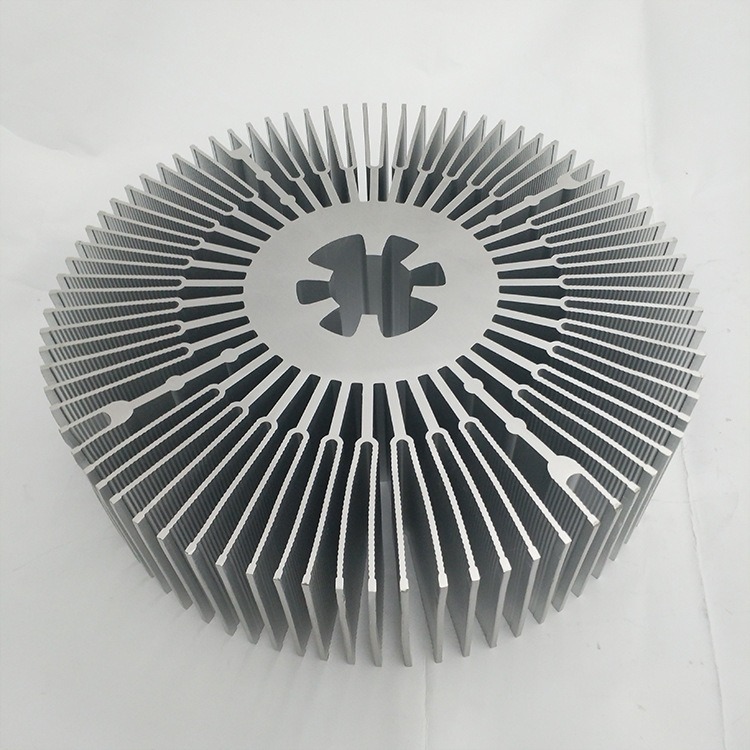 Aluminum 2024
2024 aluminum alloy is an aluminum alloy with copper as the main alloying element. It is used in applications requiring a high strength-to-weight ratio as well as good fatigue resistance. Although 2024 aluminum is not as strong as 7075 aluminum, it is often used when a high strength-to-weight ratio is required. It is heat treatable and non-magnetic.
| | | | | |
| --- | --- | --- | --- | --- |
| Density (ρ) | Electrical Conductivity | Young's Modulus (E) | Elongation (ε) at break | |
| 2.78 g/cm3 (0.1 lb/in3) | 30% | 73 GPa (10.6 Msi) | 10–25% | |
Aluminum 5052
5052 aluminum is the easiest aluminum to weld and is extremely resistant to salt spray and salt water. It is easy to form, heat treatable, and non-magnetic. The exceptional corrosion resistance of 5052 alloys against seawater and salt spray makes it a primary candidate for the failure-sensitive large marine structures, like tanks of liquefied natural gas tankers.
Typical applications of 5052 aluminum alloy include marine, aircraft, architecture, general sheet metal work, heat exchangers, fuel lines and tanks, flooring panels, streetlights, appliances, rivets, and wire.
| | | | | |
| --- | --- | --- | --- | --- |
| Density (ρ) | Volume Resistivity (ρ) | Young's Modulus (E) | Elongation (ε) at break | Tensile Strength, Yield (MPa) |
| 2.68 g/cm3 | 49.3-49.9 nOhm*m | 69.3 GPa | 7-27% | 195–290 MPa (28.3–42.1 ksi) |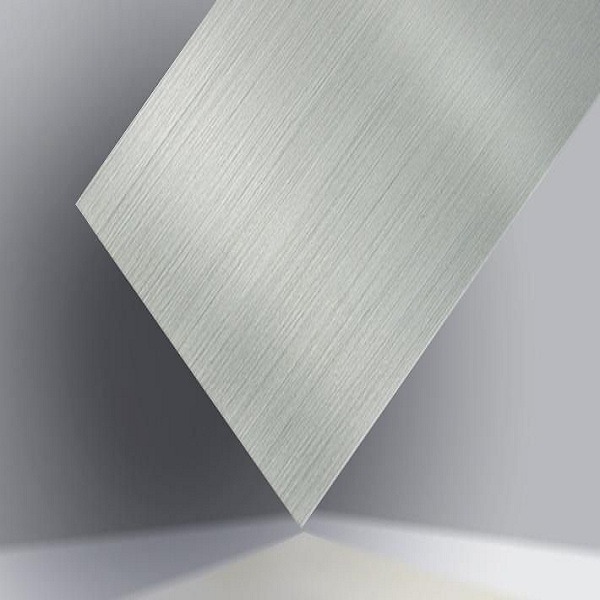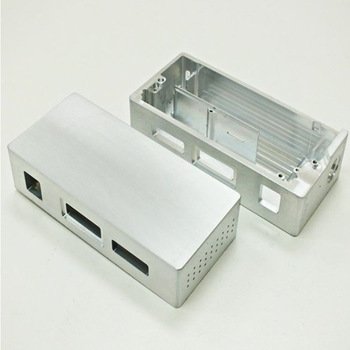 Aluminum 6063
AA 6063 is an aluminum alloy, with magnesium and silicon as the alloying elements. 6063 aluminum is more resistant to corrosion and molding than 6061 aluminum. It is not suitable for high-strength applications but can be used for exterior railings and decorative trim. The benefit of CNC machined 6.63 aluminum is that it is heat treatable and non-magnetic.
| | | | | |
| --- | --- | --- | --- | --- |
| Density (ρ) | Young's modulus (E) | Tensile Strength (σt) | Elongation (ε) at break | Specific Heat Capacity (c) |
| 2.69 g/cm3 | 68.3 GPa (9,910 ksi) | 145–186 MPa (21.0–27.0 ksi) | 18–33% | 900 J/kg*K |
Our Strength in CNC Milling
1. The parts have strong adaptability and flexibility, and can process parts with particularly complex contours or difficult-to-control dimensions, such as mold parts, shell parts, etc.;
2. It can process parts that cannot be processed by ordinary machine tools or are difficult to process, such as complex curve parts and three-dimensional space surface parts described by mathematical models;
3. Parts that need to be processed in multiple processes after one clamping and positioning can be processed;
4. High processing precision, stable and reliable processing quality, the pulse equivalent of the numerical control device is generally 0.001mm, and the high-precision numerical control system can reach 0.1μm. In addition, the numerical control processing also avoids the operator's operating errors;
5. The production automation is high, which can reduce the labor intensity of the operator. Conducive to production management automation;
6. High production efficiency. CNC milling machines generally do not need to use special process equipment such as special fixtures. When replacing workpieces, it is only necessary to call the processing programs, clamping tools, and adjustment tool data stored in the CNC device, thus greatly shortening production. cycle. Secondly, the CNC milling machine has the functions of milling machine, boring machine, and drilling machine, which makes the process highly concentrated and greatly improves the production efficiency. In addition, the spindle speed and feed speed of the CNC milling machine are infinitely variable, so it is beneficial to choose the best cutting amount.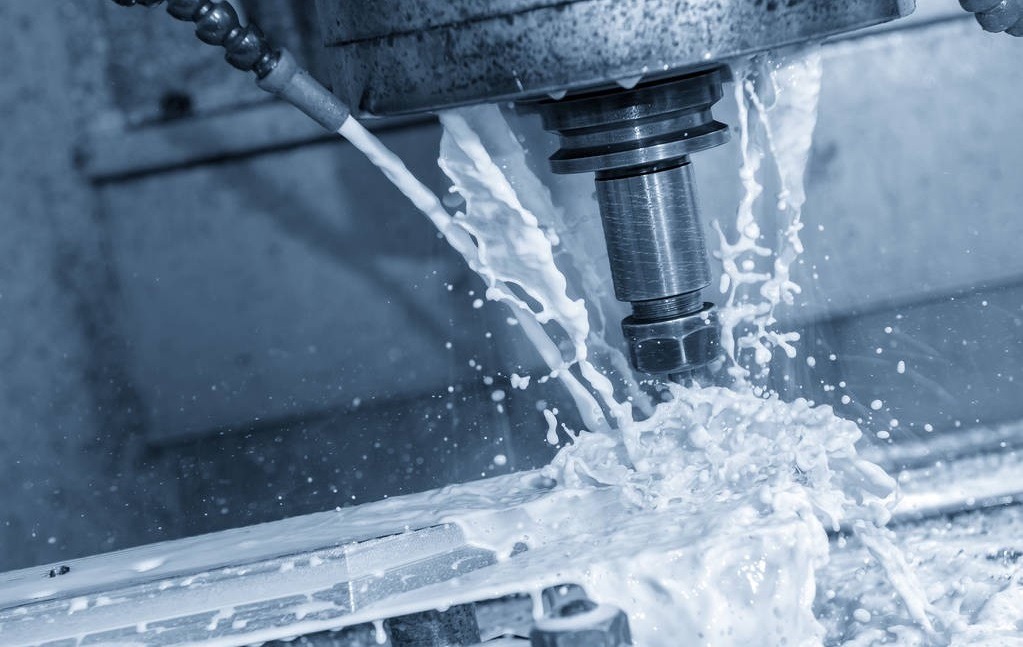 China Top Grade Precision Aluminum CNC Milling Supplier
China owns most of the Top-Grade Precision CNC Milling Aluminum Supplier, JTR is one of them, which specializes in CNC precision machining. We provide a one-stop customized turning-milling machine processing service. Enable to process high precision CNC milling parts Aluminum according to customers' specifications. These machine parts are manufactured using optimum quality raw material, which is obtained from the reputed precision parts vendors of the market. Our strong and professional technical team is efficient in making the machine work perfectly and making the parts machined be perfect. Moreover, the offered CNC milled Aluminum products strictly comply with quality standards, which are wildly applied in various industries. And we provide competitive prices of aluminum CNC milling services products to our valued customers.
Advantages of Alluminum CNC Milling Parts
Easy to bend
One of the advantages of CNC milling aluminum parts manufactured by CNC machining is that they can be easily bent. Various shapes of aluminum CNC parts can be easily obtained by stamping and machining.

Simple to handle
The material can be easily manufactured by stamping, folding, and drilling. You can use it to form parts of various shapes as needed. The energy used to process aluminum is much lower than the energy used to process steel.

Low-temperature resistance
The aluminum material is resistant to low temperatures. We all know the fragility of steel, especially in welded parts or low-temperature environments. Compared with steel, aluminum is easier to process at low temperatures.

Fully customized
After completion, aluminum profiles can be customized according to customer requirements. There are a few things you can do to give it a perfect custom look. Aluminum CNC parts can be plated in various colors according to your requirements. The colors you can try include black, blue, and green.