Mold Making Service
A highly experienced team engaged in industrial parts design is in JTR Machine to help you research and develop the best product for your projects. We've helped thousands of clients to design parts that are suitable for processing by different methods like CNC machining and 3D printing.
To further save time for you to start your project, we can also help with your prototypes. JTR Machine provides rapid prototyping through CNC machining, 3D printing, injection molding, and metal casting to provide you with a full product R&D service at a low cost and reduced time.
Our Mold Making Service
Product design and development in both 2D and 3D formats
JTR Machine's product design services are mainly aimed at optimization. While we can also deal with all technical aspects of creating prototypes and parts. After 10 years of engagement in the industry, we've added new technologies in the whole process of product design and production, meeting the requirements of our customers and reducing the cost.
Mold making/Prototyping/Tooling
As a high-quality mold manufacturer in western China, JTR Machine's mold-making partners can quickly make die-casting molds, injection molds, gravity casting molds, etc. Whether you need a prototype mold for short-term production or a mold for millions of batches, we can provide them with high quality and in a short lead time.
Rapid Prototyping Processes
| | | |
| --- | --- | --- |
| Process | Lead Time | Materials |
| 3D Printing (SLA/SLS/FDM) | Within 24hrs | Metal/Plastic |
| CNC Machining(Milling/Turning) | As fast as one day | Metal/Plastic |
| Injection Molding | Weeks | Metal/Plastic |
| Die Casting | 5-8weeks | Metal |
| Extrusion Mold | 2-8 weeks(depends on the complexity of mold) | Metal/Plastic |
Why Choose JTR for Mold Making?
① Quick DFM report
Although we will check your design feasibility when quoting, JTR Machine can also provide a quick and thorough DFM (design for manufacturability) report before starting production. In the DFM report, we will identify all errors or problems that may cause production problems.
② Wide range of molds
We offer several different types of molds, which means you can avoid splitting the project; Just send everything to us to ensure that your project runs smoothly.
③ Lead Time
Our large facilities and processing capabilities allow us to build molds quickly, no matter what material or material is used, this means you can complete the molding faster.
④ Molding ability
JTR Machine can directly ship your molds to you, but we can also handle die casting and other production services using these molds, to provide you with prototypes and final parts.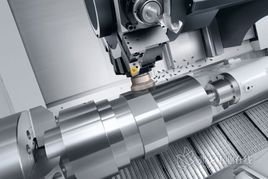 Why Do We Recommend Test Molding?
It's just a little bit more costly but will lead to great improvements in your project. Test molds are mostly used in the phase when you need to test product functionality and material durability. Tooling and molding for manufacturing can be a big expense, but the cost will be even bigger if you have to remold due to design flaws and other problems. The test molding is exactly the process to help detect those flaws and make improvements to your product. Test molds are often used only a couple of times and cost less than 20% of a real mold for production. It's a worthwhile investment.
Mold Making FAQ
1. How long does it take to deliver the mold?
It depends on the degree of complexity of molds and the process you choose. It varies from days to weeks.
2. How long will the shipping take?
If the cargo is transported by sea, it could take more than a month. We'd suggest you choose air transport if you need those molds urgently.
3. Can we sign an NDA before uploading my design?
Definitely yes.
4. What should I pay attention to when designing a mold?
Avoid wall thickness and tips that are too sharp.
5. What is the best material to make molds?
Depending on your own needs. We'd suggest Polyurethane and Polyester Resins.