Capabilities | Materials | Surface | Tolerances | Why Choose JTR
CNC Turning Service
JTR Machine can use the CNC turning process to make parts or product prototypes and mass-produce them. General threading, and CNC machining of round parts including shafts, worms, and balls.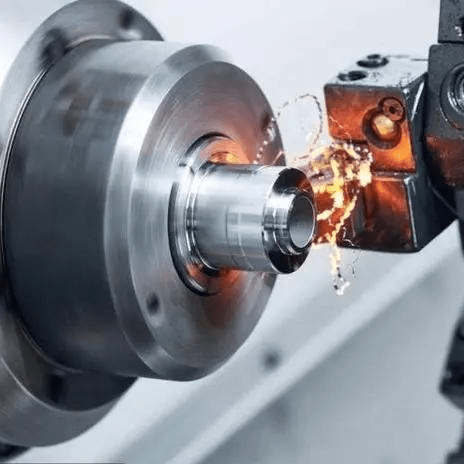 CNC Turning Process is a high-precision and high-speed machining way. The automatic lathe machines use digit CNC Turning Service information to control the displacement of parts and tools. Both plastics and metals from bar or block material can get high-speed turning. The turning process can make the production of complex external and internal geometries, including generating all kinds of threads. For round-shaped components such as shafts, worms, and spheres, CNC turning can show its efficiency, while for CNC milling it shows power in other angular shape parts.
Our CNC Turning Capabilities
JTR has many choices for CNC turning service, we can not only provide you the fine quality of our products but also the best service, our sophisticated engineer team will offer you a perfect turning plan, for the quality of products, we also ensure you with our ISO9001:2008 and TS16949 quality system certificates. We will try our best to make the production within 1day, then the products will be sent to your door as fast as we can.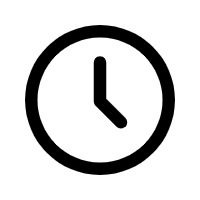 Fast Tooling – We offer CNC Services for rapid tooling, delivering our product in a short time.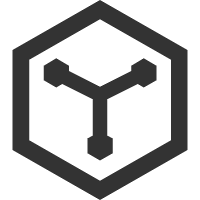 Rapid Prototyping – Rapid Prototyping for a large scale of materials, several different types of molds available.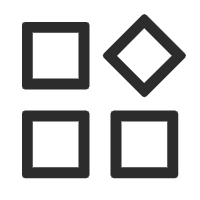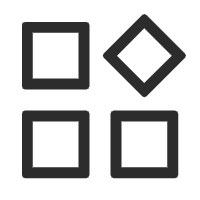 Mass Production – Products manufacturing available and quality guaranteed.
Available Materials for CNC Turning
Aluminum
Al6061 / Al6063 / Al6082 / Al7075 / Al5052 / A380, etc.
Steel
Mild Steel, Alloy Steel, etc.
Plastic
PET / PVC / ABS / PC / PE / PTFE / POM / PMMA / Nylon / PP / Peek, etc.
Cooper
C11000 / C12000 / C12000 / C36000, etc.
Stainless Steel
Stainless-steel 303 / 304L / 316L / 416 / 440C
Titanium
TA0 / TA1 / TA2 / TC4 / TB5, etc.


CNC turning service can be applied to a great number of materials, such as metal, plastic, and wood. Each turning material needs different lathes. according to the types of materials machined, certain maintenance and safety precautions may be needed for the lathe. Above are some common materials JTR can offer to work on. Other materials or custom sourced materials available, get a quote and we can start right away!
Surface Finishes for CNC Turning
As Milled – Cutter marks from the CNC turning process will be present. Surface finishing can get at Ra 0.8.
Anodized – A thin and hard non-conductive coating is added to the surface of the aluminum parts. Parts can be anodized in different colors
Heavy Bead Blast – this will remove heavier cutter marks and scratches left behind by sandpaper and will have a light texture appearance.
Smooth Finish – This is typically 600 grit paper and can be polished.
Powder Coat – Add a strong, wear-resistant, and corrosion-resistant protective polymer coating to the surface of the part. A variety of colors can be used to create the desired aesthetic effect.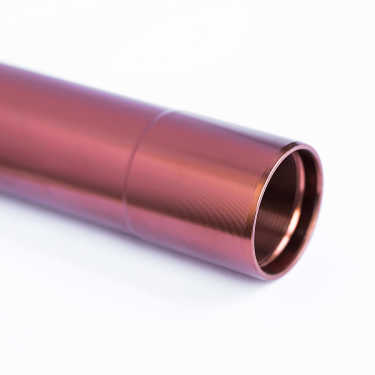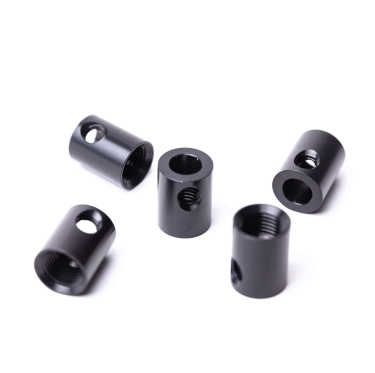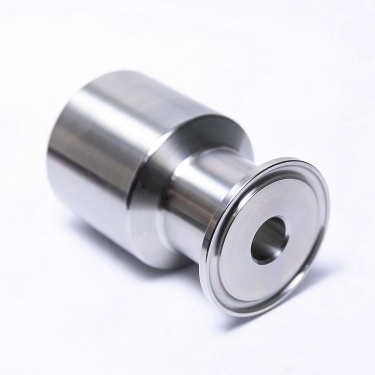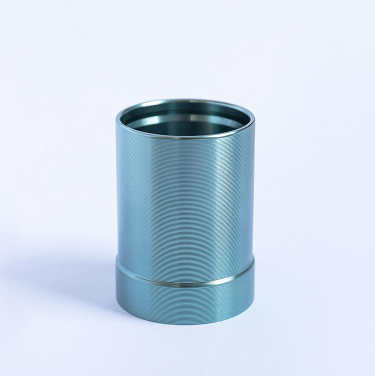 Tolerances for CNC Turning
| | |
| --- | --- |
| CNC Turning | ± 0.005″(metal)/±0.05″(plastic) |
Size Limitation for CNC Turning
| | |
| --- | --- |
| Limitation | Parameter (Metric) |
| Max swing diameter | 0.3~3600 mm(0.011~141.732″) |
| Max cutting length | 0.5~1500 mm(0.019~59.055″) |
JTR is able to produce different sizes of products. While there are still limitations existing in CNC machining. Factors like size could cause some limitations, so we detailed a size limitation table of CNC machining above for you to refer to. It is vital thing for both designers and engineers to be familiar with this limitation before designing. So please finish reading this table before contacting us.
Lowest CNC Service Price
4 factors made our lowest price
| | |
| --- | --- |
| CNC Time | The numerical control rate is estimated to be 60%. Thus we can shorten the complishment time and labor cost at the best level. |
| CNC Materials | We are able to provide you with many kinds of of materials at your favorable price. |
| CNC Equipment | 70 latest CNC Machining Centres, and advanced full-automatic die casting machines from 300T to 1000T with an annual capacity of million pieces of parts. All these factors save much cost from elaboration. |
| Work Team | A professional team with a decade of CNC experience, we make the work more efficient to save much time and financial cost. |
If you are looking for a low CNC service price, please do not hesitate to get a quote!
Why Choose JTR for CNC Turning?
Rapid Turnaround – We use the latest CNC turning machines and cutting tools to produce high-precision, fast-turned parts within one day.
Wide Range of Materials – Choose from more than 100 kinds of metal and plastic materials, and provide corresponding quality assurance.
High Precision – Provide unparalleled precision and quality without cutting corners. High precision tolerances range from +/- 0.0025mm(0.000098"), according to customer specifications.
Competitive Price – We have a stable supplier of raw materials and can quickly provide customers with competitive quotations.
Engineering Support – Whether the customer needs to machine 1 or 10,000 parts, we have a professional engineers team to provide technical support.
Overview of CNC Turning
What's CNC Turning?
CNC Milling is a type of CNC machining process that uses rotary cutting tools, CNC Turning is a type of CNC machining process that uses a lathe to create detailed functional prototypes and end-use parts with cylindrical features. Our CNC turning process uses a rod stock, in a choice of metal materials, which is rotated against live tooling to create final parts with axial and radial holes, flats, grooves, and slots. Different to CNC milling, in which the cutting tool rotates and is directed from multiple angles at the workpiece, which is usually stationary.
How Does CNC Turning Work?
CNC lathes use subtraction to create the desired shape. After creating the "G code", load the blank strip into the chuck of the lathe spindle. When the spindle rotates, the chuck fixes the workpiece in place. When the spindle reaches the maximum speed, the stationary cutting tool is brought into contact with the workpiece to remove material until the desired geometry is obtained.
CNC turning is used for any rotationally symmetrical shape, to remove material quickly while leaving an excellent surface finish that sometimes requires no post-processing
Advantages of CNC Turning

Cylindrical Parts
CNC turning machines are the first choice for round or cylindrical parts. These parts can be machined quickly, accurately, and reliably with the CNC turning process.

Range of Processes
Other than generally used for round or cylindrical parts, CNC turning can also be used to carry out a variety of cuts, including drilling, boring, threading, knurling, etc.
Our CNC Machining Center / CNC Turning Center
JTR has more than 70 precision CNC equipment, which involves a great number of tool types, including three-axis, four-axis, and five-axis machining centers, drilling and tapping centers, CNC lathes, and more than 10 ordinary machine tools such as lathes, milling machines, drilling machines, and grinders. The equipment has an annual processing capacity of up to one million pieces.