In the ever-evolving landscape of manufacturing, precision and quality are paramount. When it comes to CNC machining, finding the right CNC machining manufacturer is essential. With a decade of experience in the industry, JTR has firmly established itself as a mature CNC machining service provider in China. In this article, we'll explore what makes JTR a desirable choice for your CNC machining needs and why they are a reliable partner in the world of manufacturing.

10 Years of Expertise
Ten years is a considerable amount of time in the world of CNC machining. It signifies a wealth of experience and knowledge that few can match. JTR has spent the last decade honing its skills, refining its processes, and adapting to the ever-changing demands of the industry. This level of experience means that they are well-equipped to tackle even the most complex machining projects with precision and efficiency.
State-of-the-Art Facilities
One of the pillars of JTR's success is its commitment to maintaining state-of-the-art facilities. Their workshops are equipped with the latest CNC machines and tools, ensuring that they can meet the exacting standards of their clients. The investment in technology also extends to quality control, where JTR uses advanced inspection equipment to guarantee the quality of every part they produce.
JTR Machinery possesses 70 cutting-edge CNC Machining Centers, with various CNC machines including 3-axis, 4-axis, and 5-axis CNC machines, along with drilling machines and CNC turning machines.
In addition to these CNC machining centers, the company boasts advanced fully automated die-casting machines ranging from 500T to 1000T, with an annual capacity to produce millions of parts.
To address inspection needs for prototyping, trial production, and full-scale production, JTR utilizes a range of equipment, including Hexagon Metrology CMM, Projector, Roughmeter, Profilometer, Pneumatic Micrometer, etc.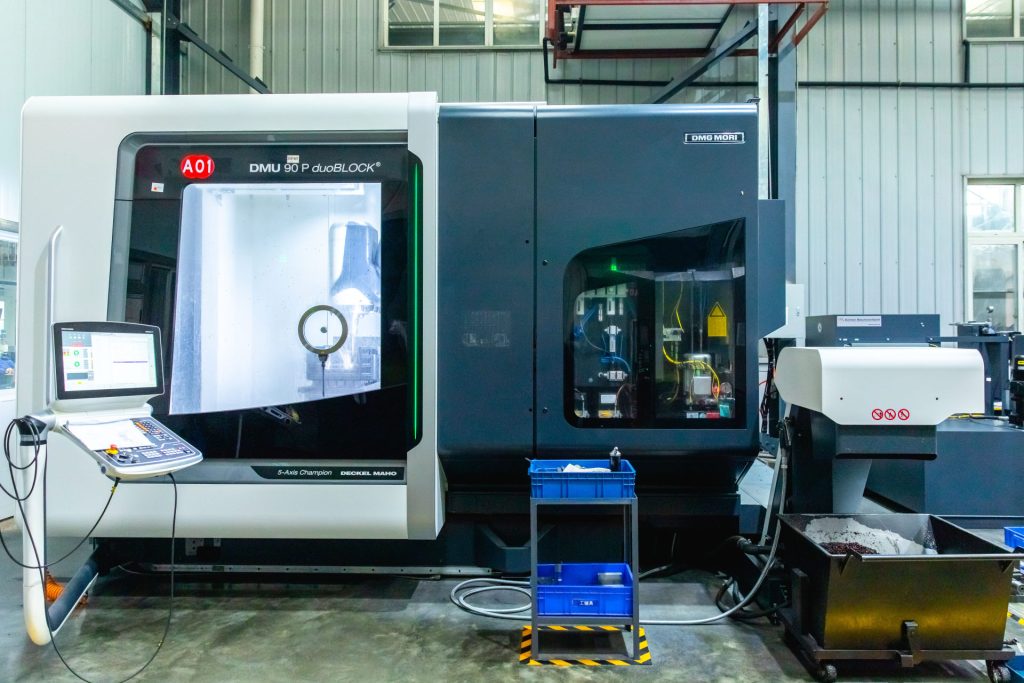 Diverse Range of Services
JTR's expertise extends to a wide range of CNC machining services, making them a one-stop solution for all your manufacturing needs. Whether you require precision CNC milling service, CNC turning service, electrical discharge machining(EDM) service, or prototyping, JTR has the capabilities to deliver. Their team of skilled engineers and machinists can take your concept from the design stage to a finished product, all under one roof.

Customization and Prototyping
In today's competitive market, customization is often key to staying ahead. JTR understands this and offers comprehensive customization services. They work closely with their clients to understand their specific requirements and can produce bespoke parts and components tailored to your exact specifications. Furthermore, JTR's customized services will sign confidentiality agreements with customers to ensure customer privacy and security.
Quality Assurance
JTR places a strong emphasis on quality assurance throughout the entire manufacturing process. The company has passed the ISO9001:2008 and TS16949 quality system certification in 2015 and obtained the IATF quality system transition audit certification in 2017. Their quality control team meticulously inspects each part, ensuring that it meets the highest industry standards. This dedication to quality has earned JTR a reputation for delivering consistent, high-quality products.
Competitive Pricing
Despite their commitment to quality and state-of-the-art technology, JTR remains competitive in terms of pricing. They offer cost-effective solutions without compromising on the quality of their work. This approach makes them an attractive choice for businesses looking to balance quality and affordability. Your requested quote here will get a prompt response.
Global Reach
JTR's reach extends beyond China, from small start-up companies to the largest multinationals such as BMW, Ericsson, etc. Over 60% of products are exported to America, Europe, and other Asia Pacific countries. They have served clients from all corners of the globe, earning a reputation as a reliable international partner.
In conclusion, JTR's ten years of experience in the CNC machining industry, their commitment to quality, state-of-the-art facilities, and a comprehensive range of services make them a desirable choice for businesses seeking precision manufacturing solutions. Whether you need custom parts, prototyping, or high-volume production, JTR is a name you can trust to deliver excellence in every project. With a proven track record and a global reach, JTR is indeed your desirable CNC machining manufacturer in China.
Related Services