Precision CNC Turning Parts Al7075
Size: Φ277 * 25.5(mm)
Main Material: Al7075
Surface Treatment: None
CNC machining process: raw material→heat treatment→CNC turning→CNC milling
Application fields: Automotive, Automation, Test systems, Sensors, Medical, Sports, Consumer, Home appliance, Electronic, Pumps, Computers, Power and energy, Architecture, Printing, Food, Textile machinery, Optical, Lighting, Security and safety, AOI, SMT equipment, etc.
Description
---
Tolerances For JTR Precision CNC Machining
| | |
| --- | --- |
| Process | Tolerance(mm) |
| CNC Milling | ± 0.005(metal)/±0.010″(plastic) |
| CNC Turning | ± 0.005(metal)/±0.010″(plastic) |
| CNC Lathe | ± 0.005(metal)/±0.010″(plastic) |
| Engraving | ± 0.005(metal)/±0.010″(plastic) |
| Surface Finishing | Ra0.1 |
Definition of Precision CNC Turning Technology
CNC turning is a method of cutting a workpiece on a lathe using the rotation of the workpiece relative to the tool.
CNC turning is the most basic and common cutting method. Most workpieces with revolving surfaces can be machined by turning methods, such as inner and outer cylindrical surfaces, inner and outer conical surfaces, end faces, grooves, threads, and rotary forming surfaces.
Common lathes can be divided into horizontal lathes, floor lathes, vertical lathes, turret lathes, and profiling lathes, most of which are horizontal lathes.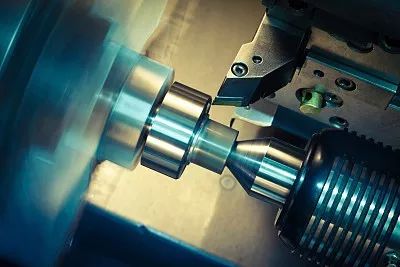 The Advantages Of Turning
CNC Turning has high work efficiency
The use of CNC turning makes the overall machining accuracy of the part good
Suitable for small batch parts production
Why Choosing Our Product?
As a precision parts machining manufacturer, JTR has been delving into standard metal(like Aluminum, stainless steel, bronze) and plastic CNC parts production. Because JTR is equipped with the most advanced devices in the machining field, which allows the best precision machining and we can provide our customers with perfect machined parts and our aluminum alloy machined parts can always exceed customers' needs no matter how complex the projected shapes are. We are a reliable CNC service provider for you to rely on if you require cooperation with a CNC manufacturer, we can provide rapid prototyping and mass production of precision metal products at a reasonable price. We have manufactured a large number of OEM 6061/7075 aluminum parts for various industries. With numerous types of CNC machine tools and equipment for other manufacturing processes, as well as strict quality and process management, we are capable of parts production in different industries and manufacture what customers really need through our advanced service including 5-axis machining, 3D printing, casting, vertical and horizontal CNC milling, inspection, etc.