In CNC, there is an important process called Mock-up, which is to form a CNC model and it is the prototype built before a product goes into production. Based on various materials, there can be divided into two types, CNC aluminum model and CNC plastic model. With the development of modern industry, R&D is rising to a higher investment level, which attracted more and more industries to gather around. To follow up with the development, there is a need to advance and accelerate the stage of product development by using the CNC model. You might be new to this, but how to form a CNC model? There are some tips for you to follow.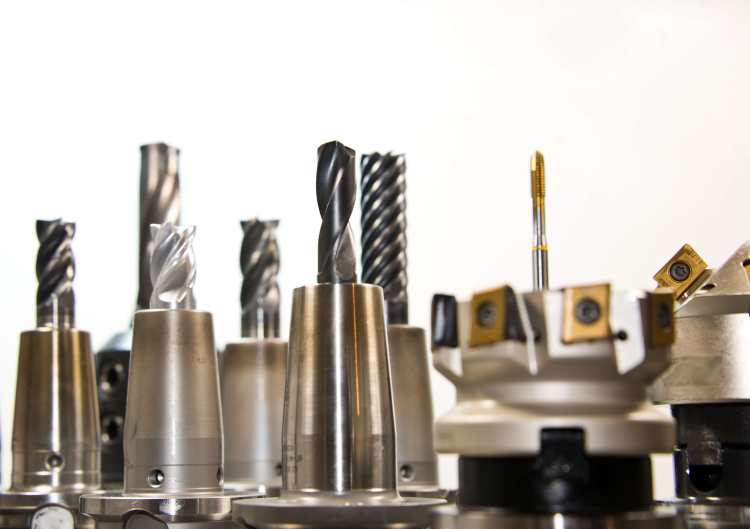 Get Designing Tools ready For Your CNC Model
2D Drawing and 3D models are needed in the process, get ready for this.
There are many tools that can suffice the designation in 2D and 3D files, such as Illustrator, Rhinoceros, AutoCAD, Solid works, Sketch-Up, etc.
How to Decide Material for your CNC?
Different materials are suited for different industries, so it is necessary to select the matching material to your CNC model. There are various of factors you need to think about when choosing the material for a given application. Let me list them all to you.
Mechanical uses or appearance test
The final material being used should be applied to ts product purpose. The material should own some good characters like strength if some mechanical function is to be realized. While there would be more options when only for an appearance test.
Different Machining Process Require Different Quantity of Material
One of the key factors determining the material is Quantity. Because in different machining processes the quantity of material is required differently. And also different materials will be used in the different processes. For instance, Aluminum ADC12 will be used in Die casting, but Al 6061 will be used in CNC milling. It will be much quicker and money-save if the quantity of it is 2000pcs. ADC12 will then be an option under this condition.
Considering these factors, you need to make sure the material you chose is the perfect one, which will cost you the least money to complete the best work. And also the material's working time should fit to the lead time of your project.
Consider About The Surface Finish
In CNC machining, several surface finishes could be used, and surface finishing refers to the formation of a surface layer with unique properties on the product surface of a material on either chemical or physical means. Surface finishing helps improve the appearance in many ways such as corrosion resistance, wear resistance, hardness, strength, and other properties of a machining part.
The common finishes for CNC machined parts commonly could be considered, for instance, machining, anodizing, powder coating, bead blasting, and painting, etc.
What Would be the Qualities of the Supplier You are Looking for?
Choose a Supplier With Qualification
The supplier who owns qualifications will be more potent in quality control and satisfy customers' requirements.
Choose a Supplier Has a Long Enough Establishment
Looking for an experienced supplier makes your project easier as planed.
Choose one supplier with advanced equipment and professional staff
With advanced and professional staff a CNC factory can run smoothly.
3 reasons you should choose JTR CNC machining.
High quality of our service
Machine Co., Ltd. is a professional manufacturer committed to providing high-quality rapid prototyping and mass manufacturing services, including CNC machining, die casting, 3D printing, rapid tooling and injection molding, sheet metal prototyping, plastic, and aluminum extrusion, and integrating the design and development of new products.
our company has passed the ISO9001:2008 and TS16949 quality system certification in 2015 and obtained the IATF quality system transition audit certification in 2017.
Widely product application
Our products are widely applied in telecom, aerospace, automobile and motorcycle, industrial control, power electronics, medical instrument, security electronics, and so on. We have a wide customer base from small start-up companies to the largest multinationals such as BMW, Ericsson, etc. Over 60% of products are exported to America, Europe, and other Asia Pacific countries.
Conclusion
As one of the best CNC companies in China, JTR is a company with advanced equipment and highly qualified technicians. We have delved into CNC machining for decades, and are confident to support our customers with our best service. If you have any questions please do not hesitate to contact us.