Mold manufacturing technology has developed rapidly, which has become an essential part of modern CNC machining technology. Such as mold CAD / CAM technology, mold laser rapid prototyping technology, mold precision prototyping technology, mold ultra-precision machining technology, mold in the design using finite element method, boundary element method to flow, the cooling, heat transfer process of dynamic simulation technology, mold CIMS technology, developed mold DNM technology and CNC technology, which covers almost all the modern manufacturing technology.
Modern mold manufacturing technology is developing to accelerate information-driven, improving manufacturing flexibility, agility manufacturing, and systematized integration.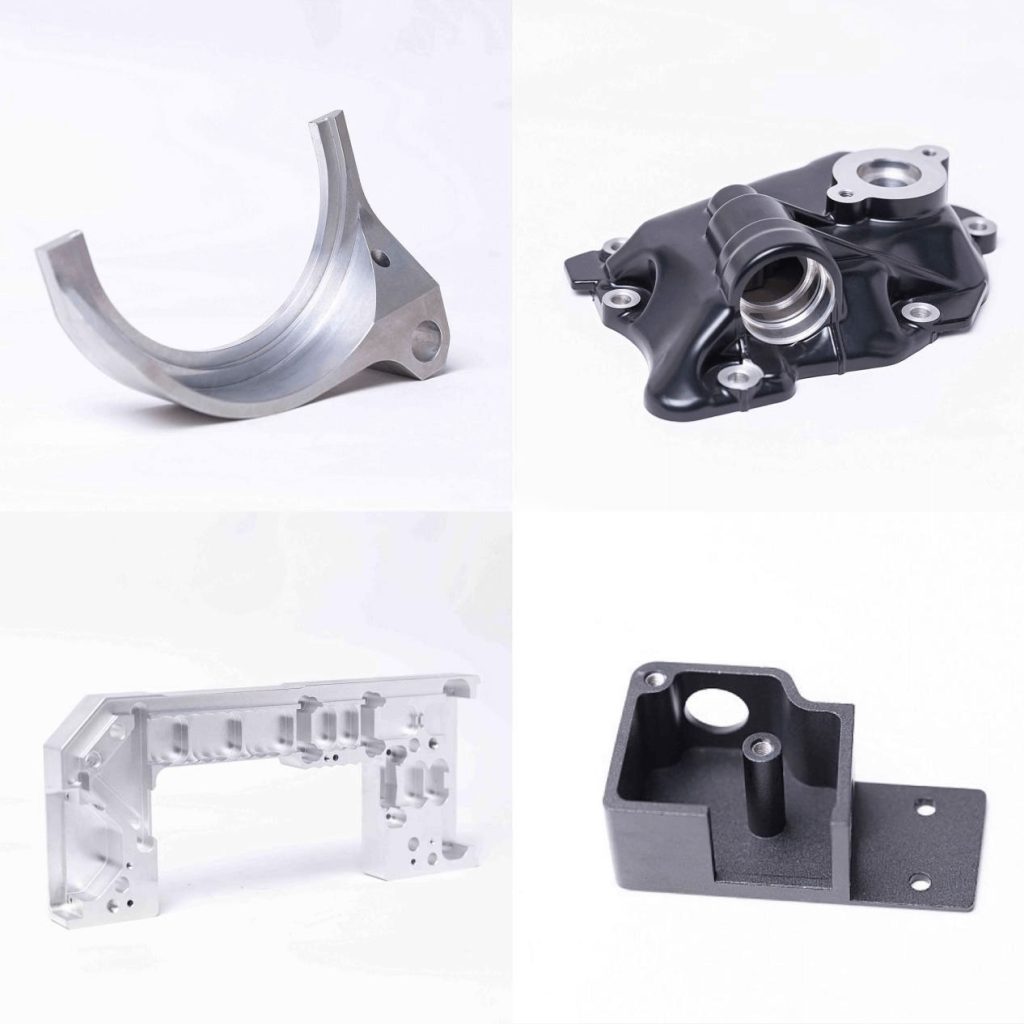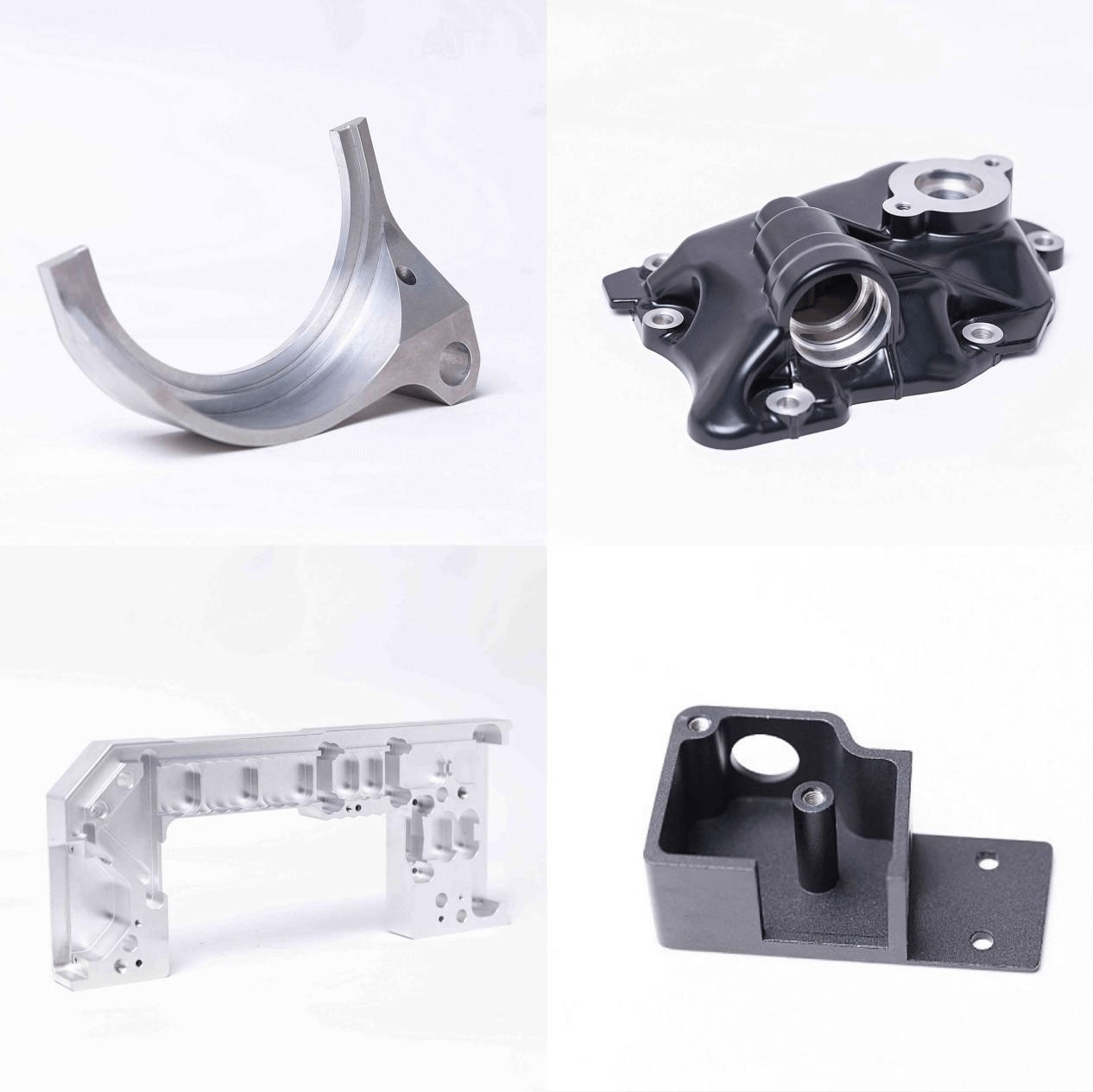 1. High-speed CNC milling technology
High-speed CNC milling technology not only has high speed, excellent machining accuracy, and surface quality, but also has a lower temperature (only 3℃ workpiece increase), compared with the traditional cutting process, the thermal deformation is small, so it is suitable for sensitive material magnesium alloy thermal deformation, etc.) processing; Also because of the small cutting force, suitable for thin-wall and rigid parts processing; A series of advantages of hard material (HRC60) processing can be realized by the reasonable choice of cutting tool and cutting dosage. Therefore, high-speed milling technology is still the focus of current research, and towards higher agility, intelligence, integration direction, become the third generation of modeling technology.
2. Electric Discharge Milling & "GREEN" Product Technology
From the foreign point of view, Electric discharge milling machining technology (EDM), whether in performance, process indicators, intelligence, a degree of automation, have reached a very high level. The current new trend abroad is EDM Milling Technology (EDM processing technology) research and development, which is an alternative to the traditional cavity-forming electrode processing technology by using the high-speed rotation of simple tubular electrodes for three-dimensional or two-dimensional contouring (like CNC milling). So it is a major development in the EDM field without any needs to create complex-forming electrodes.
With the progress of EDM technology, more and more attention has been paid to the safety protection technology of EDM, and many electric machines are considered security protection technology. At present, the EC has stipulated that machines without the "CE" mark cannot enter the EC market. Meanwhile, the international market also pays more and more attention to safety protection technical requirements.
More and more attention is paid to "green" products in the international market. In this case, as the dominant mold processing equipment, EDM machine tools must solve the problem in the future.
3. New Generation of Mold CAD/CAM Software Technology
CAD/CAM applications can design product and program manufacturing processes, especially CNC machining. CAM software (US site) uses the models and assemblies created in CAD software to generate toolpaths that drive machine tools to turn designs into physical parts. CAD/CAM software is used to design and manufacture prototypes, finished parts, and production runs.
The new mold software should be developed on the basis of summarizing the practice of mold design. Systematize the knowledge, organize it scientifically, store the engineering knowledge base in a specific form, and make it easy to call the mold. With the support of intelligent software, mold CAD no longer imitates traditional design calculation methods. But under the guidance of advanced design theory, make full use of the expert knowledge and successful experience in this field, and the design result will be reasonable and advanced.
New generation mold software, with three-dimensional thinking and intuitive feeling design mold structure. The generated 3D structure information can be easily used in the evaluation of NC machining die manufacturing, which requires 3d parametric feature modeling, molding process simulation, NC machining process simulation, and information exchange and organization management to achieve a fairly perfect degree, with a high degree of integration. The degree of measurement software integration not only depends on the completion of functional modules but also depends on these functional modules sharing the same data model, forming a unified global dynamic database, realizing comprehensive management and sharing information to support the whole process of mold design, manufacturing, assembly, testing, testing and debugging.
In the new generation of mold software, the evaluation function of mold manufacturability is essential. We should not only screen several schemes but also evaluate the rationality and economy of the mold design process to provide the modification basis for the mold designer.
Manufacturability evaluation includes mold design and manufacturing cost estimation, mold assembly evaluation, mold parts manufacturing process evaluation, mold structure, and molding performance evaluation. The new generation of software should also have assembly-oriented functions because the function of the mold can only be reflected through its assembly structure. After adopting assembly – oriented design method, the mold assembly is no longer a simple part assembly. The data structure can not only describe the function of the mold but also define the relationship between the parts so as to effectively realize the quality of the mold.
4. Advanced Manufacturing Technology | Rapid Tooling
1) With the rapid development of laser rapid prototyping technology (RPM), China has reached the international level and gradually commercialized. The major commercial rapid prototyping processes in the world are SLA(stereo photolithography), LOM(layering and separation manufacturing), SLS(Selective laser sintering), and 3D-P (3D printing).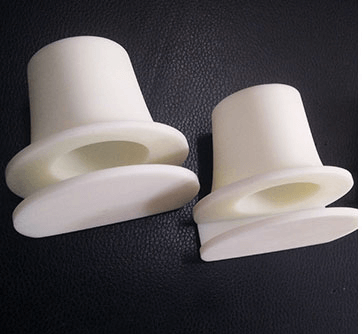 Tsinghua University took the lead in introducing the equipment and technology of SLA250(stereo photolithography or laser curing of photosensitive resin) from the American 3D company and carried out research and development. After years of hard work, many times of improvement, perfection, launched "M-RPMS – Multi-functional rapid Prototyping Manufacturing System" (with LUM-SSM, melt extrusion – MEM), is the world's only independent Intellectual property rights of China (national patent) system, with two rapid prototyping processes, with better cost performance.
2) Die-less multi-point forming technology is another advanced manufacturing technology that uses a highly adjustable punch group instead of a traditional die. Using CAD/CAM/CAT technology as the main means of the multi-point forming system, the rapid and economical automatic forming of 3d surface is realized. The Jilin University of Technology undertakes the national key science and technology project of die-less forming and independently designs and manufactures the world's leading multi-point die-less forming equipment.
Compared with THE Massachusetts Institute of Technology in the US, Tokyo University, and Tokyo Institute of Technology in Japan, China's Technology is ahead in the practical application of theoretical research and is now spreading the application field.
3) The resin stamping die was successfully applied in domestic automobile trial production for the first time. Faw Mold Manufacturing Co., Ltd. designed and manufactured 12 sets of resin molds for the new car prototype test run. Twelve sets of molds are large and complex drawings of inner and outer covers such as bags, hoods, front and rear fenders. The main characteristics are: the die surface is based on the main model CAD/CAM processing; Swiss Ciba high strength resin casting molding; The clearance of convex and concave die is controlled by the imported special wax sheet. High precision dies size; The manufacturing cycle can be shortened by 1/2 to 2/3, and the manufacturing cost can be saved by 10 million yuan (12 sets of molds). Opened up a small car trial production of new ways, is the domestic pioneer. Swiss Ciba experts believe that up to 90 years of international standards.
5. Field-Based Mold Testing Technology
With the development of precision die, the requirement of measurement is higher and higher. The high-precision CMM is seldom used in production sites because of the long time limit of the environment. The new generation of CMM has the characteristics of temperature compensation and anti-vibration materials. Dustproof measures improve the adaptability and reliability of the environment so that they can be easily installed in the workshop to realize the characteristics of on-site measurement.
6. Mold Surface Engineering Technology of Mirror Polishing
Die polishing technology is an important part of die surface engineering and an important link in the die manufacturing process.
At present, the domestic polishing tools for Ra0.05μm, abrasive and the process can basically meet the demand, but for polishing Ra0.025μm mirror polishing equipment, abrasive and the process is still in the exploratory stage.
At present, domestic polishing equipment, grinding tools, and abrasive processes that can reach the ultra-fine surface roughness of Ra0.05μm can basically meet the needs. The ultra-fine surface roughness of Ra0.05μm is still in the exploratory stage.
With the large-scale application of mirror injection mold in production, polishing technology has become a key problem. Due to China's polishing technology and materials, some problems still exist, such as point-blank lens, injection mold, CD, VCD, and high transparency tools, so a large part of injection mold is still dependent on imports.
It is worth noting that the polishing of the die surface is not only affected by polishing equipment and process but also by the mirror degree of the die material, which has not caused enough attention. That is, polishing itself is limited by the mold material. For example, with 45 # carbon steel as a die, polished to RA0.2m, defects can be seen. Further polishing can only increase the brightness, while the roughness has no hope of improvement. Therefore, the domestic production of mirror mold often uses imported mold materials, such as Sweden ASSAB 136, Japan Datong PD555 can be satisfied with the mirror.
The surface mold material is not only the chemical composition of the problem, more important is the demand of smelting vacuum degassing, argon gas protection ingot, continuous vertical casting and rolling, forging, and soft series of advanced technology, make the mirror steel with fewer internal defects and impurities, fine-grained, dispersion degree is high, the metal fine grain size, good uniformity, and a series of advantages, to achieve mirror polishing steel requirements.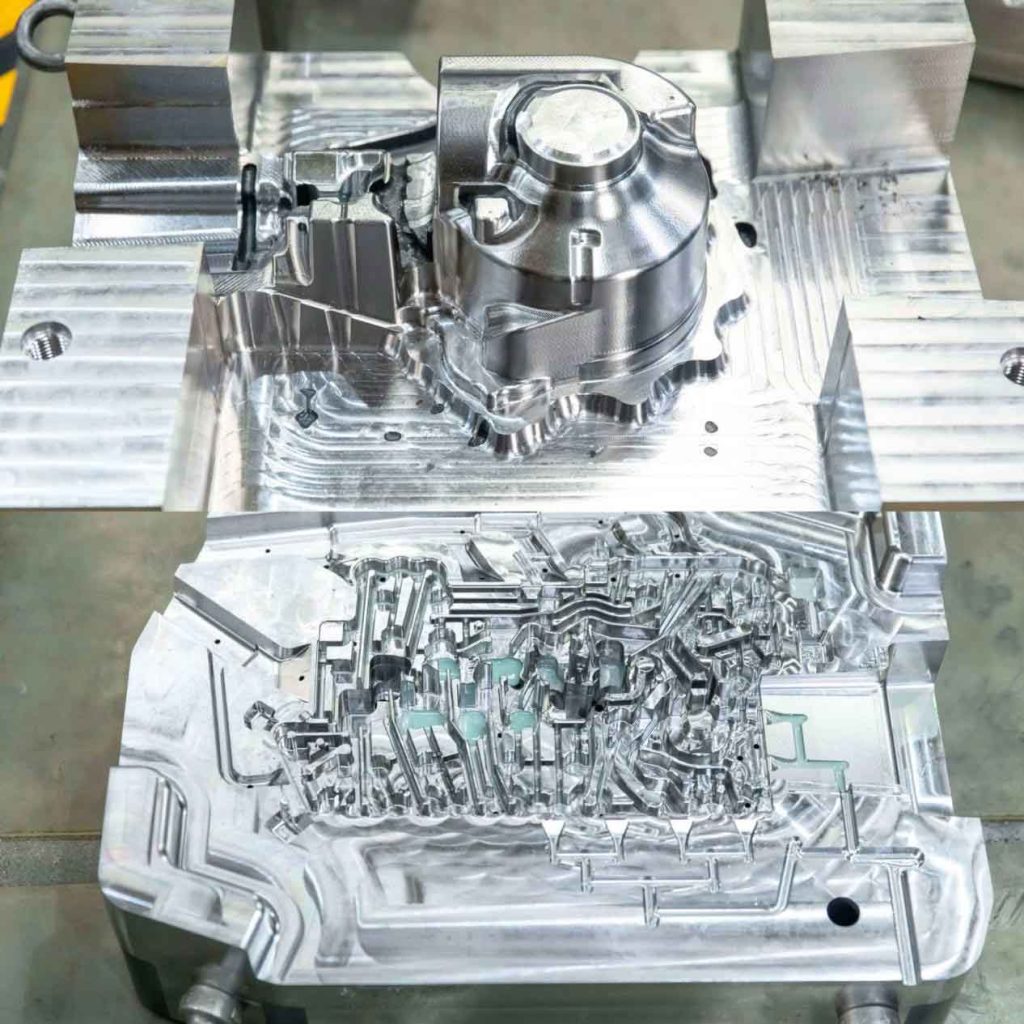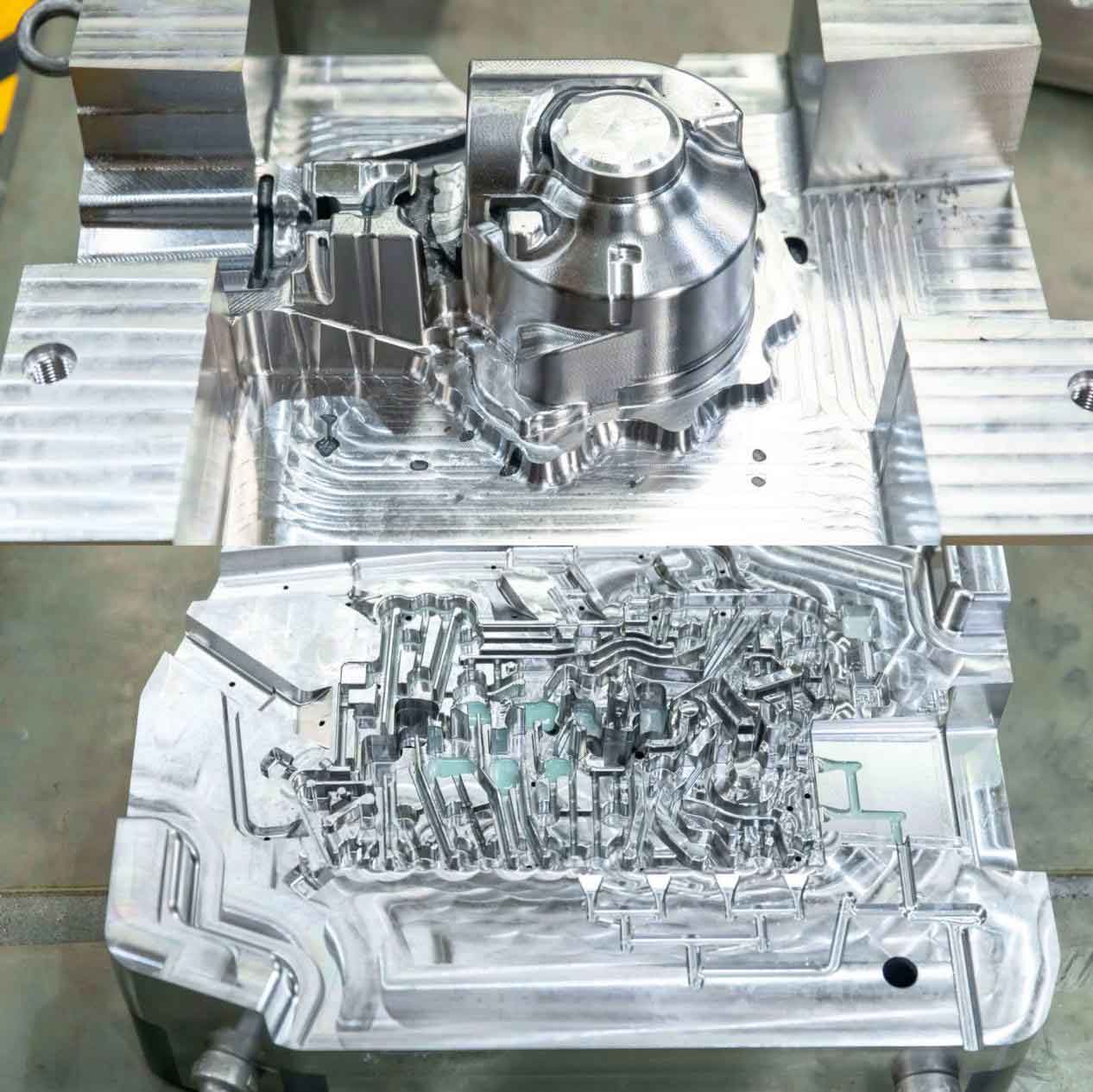 Modern Molding Develops In Unlimited Quantities
In this competitive manufacturing world, everything is becoming more modern and innovative than ever before. The future is infinite and unpredictable, and so is the development of modern styling.
For JTR's modern rapid prototyping services, you will see more possibilities and achieve good results in your design work and new product prototypes. The Weeknd is a professor specializing in CNC machining, rapid injection molding, prototyping in all industrial areas. Get a quick and free quote, and JTR will give you a better service.